Dscription
It can throungh adjust the front leg and rear leg to adjusted solar panel in different seasons , can increase the solar power generation.
Features
1. Material: Aluminum & Stainless Steel, very Lightweight, easy transportation and installation.
2. High corrosion resistance, salt tolerance.
3. Maximum pre-assemby, help customer to save construction time and labor cost.
4. Environmental protection, suitable for variety of geological conditions. It is durable and recyclable.
5. Many solutions to meet different customers's requirements.
Overview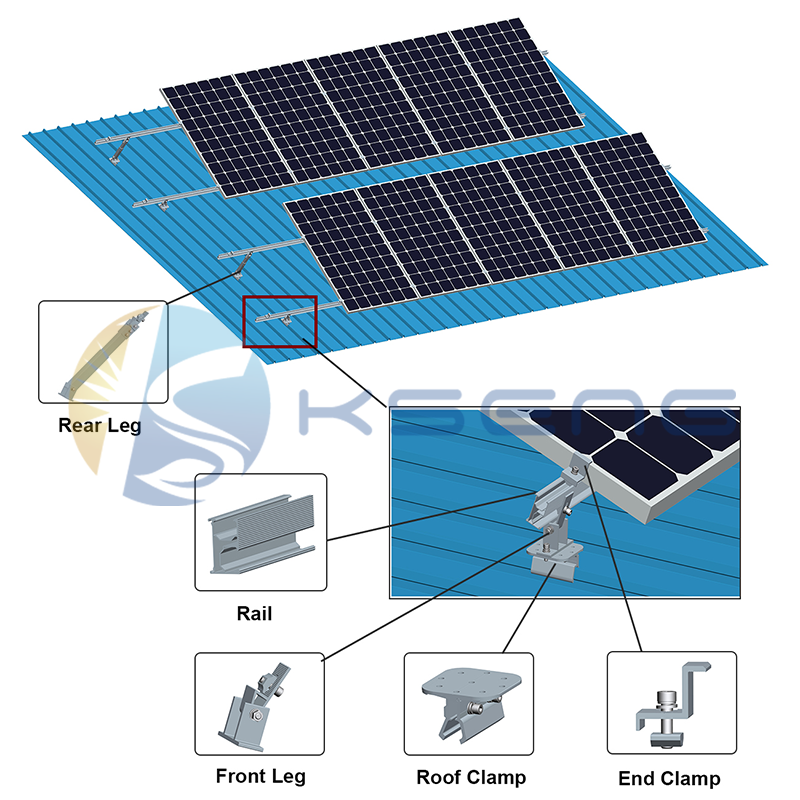 We can provide one-stop solution for adjustable solar tin roof mounting systems, any need please contact us.
Adjustabel Solar Tin Roof Installation Steps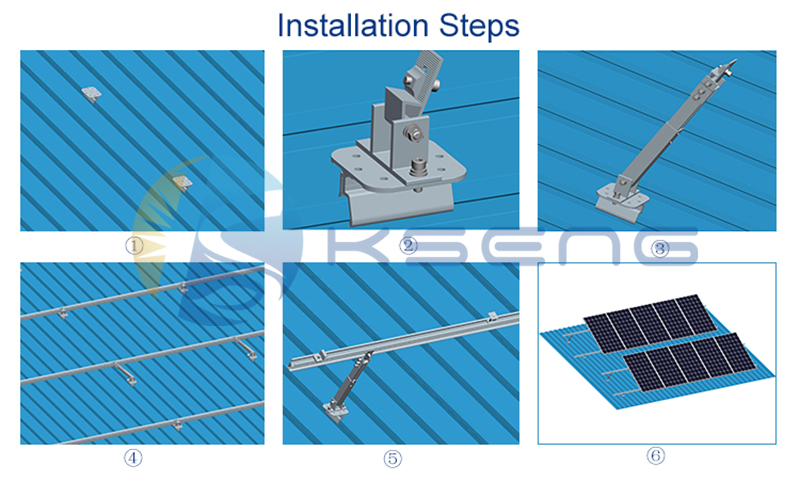 Step 1: Install roof clamp.
Step 2: Install adjustable front leg on the roof clamp.

Step 3: Install adjustable rear leg on the roof clamp.
Step 4: Install Rails, connect rail with front leg and rear leg.
Step 5: Install middle clamp and end clamp on the rail.
Step 6: Install solar panel to complete the installation.
certificates
Kseng has obtained nearly 100 utility model patents, the product also approved AS/NZS 1170,TUV,UL, CE, CPP, and ISO 9001 quality management system and other international authorized certification.