Galvanized Steel Ground Mounting System is applicable to flat concrete roof and a large array PV system in open terrain.
This system is designed to engineer with a minimum amount of installed footing at greatly reduce labor. The special tilt-in module, the clamp, and the system can be modified to be installed that make the installation easy and quick. The customized length can eliminate the weld and cut onsite to keep the high anticorrosive performance, the structure strength and the appearance.
Technical Details
| | |
| --- | --- |
| Application | Ground |
| Material | Q235 |
| Standard | AS/NZS 1170 |
| Max Wind Speed | Up to 60m/s |
| Snow Load | Up to 1.4kn/m2 |
| Warranty | 10 years warranty, 25 years service life |
| Applicable Module | Frame or Frameless |
| Module Orientation | Portrait or Landscape |
Overview
Advanatges
1. Corrosion Resistance Mechanism.
2. Anti-chemical Performance.
3. Scrath Resistance of the Coating Layer.
Installation Steps
1. Pilling the ground screws.
Before installing the gantry, drive the screw pile into a predetermined position according to the design drawing.

2. Install the solar base.
Attach the solar base to the screw pile as shown in the figure below.
3.
a. Install the pillar.
As shown in the figure below, install the pillar of corresponding lengths to the corresponding bases, and lock them with M8*25 hexagon socket bolt components.
b.Install the triangle chuck.
As shown in the figure below, take the pillar corresponding to the triangle chuck and install them on the corresponding pillar respectively, and lock them with the M8*25 hexagon socket bolt assembly.
4. The splicing of longitudinal beams and triangle chuck.
First,take two sections of longitudinal beams of corresponding length butt, connect them with beam connectors, and then lock them with M8*25 hexagon socket bolt assemblies.
Second, according to the actual situation of the engineering drawing, adjust the chuck position, and then use the M8*25 hexagon socket bolt assembly to lock the chuck.
5. Installation of inclined support pillar

6. Repeat Step 2-6 to complete the installation of the solar leg group.
7. install the angle iron .
Take the angle iron of the corresponding length, adjust the position of the corresponding hole, and then lock it with the M8*25 hexagon socket bolt assembly.
8. Install the solar rails.
a.Take the corresponding length of the solar rail and the solar rail connector
b.Lock it with M8*25 hexagon socket bolt assembly (diamond nut).
9. Solar panel installtion.
Use middle clamp and end clamp fixing the solar panel and finish the installtion.
Certificates
Kseng has obtained nearly 100 utility model patents, the product also approved AS/NZS 1170,TUV,UL, CE, CPP, and ISO 9001 quality management system and other international authorized certification.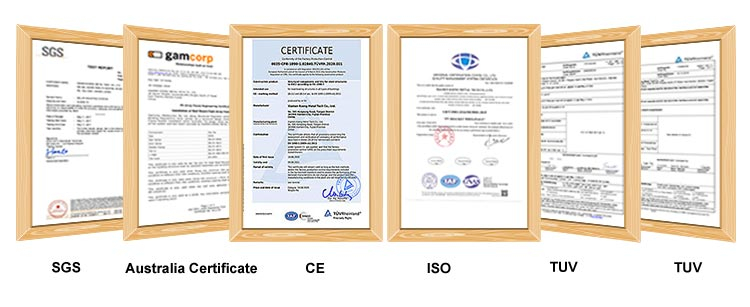 Company Information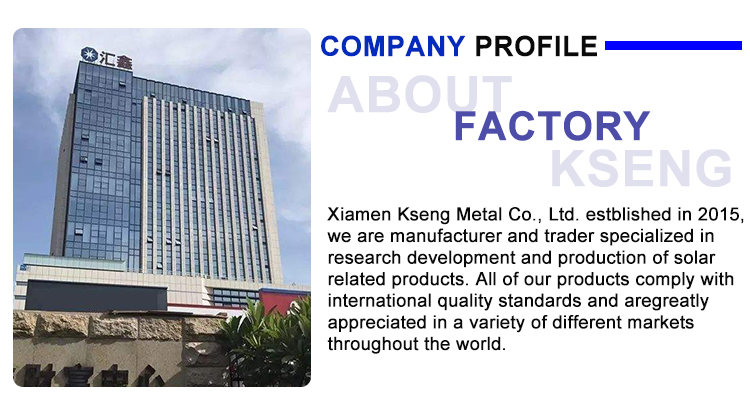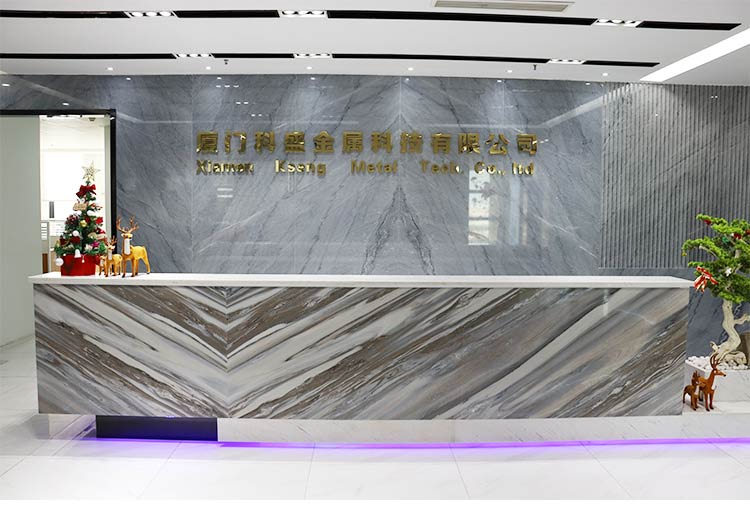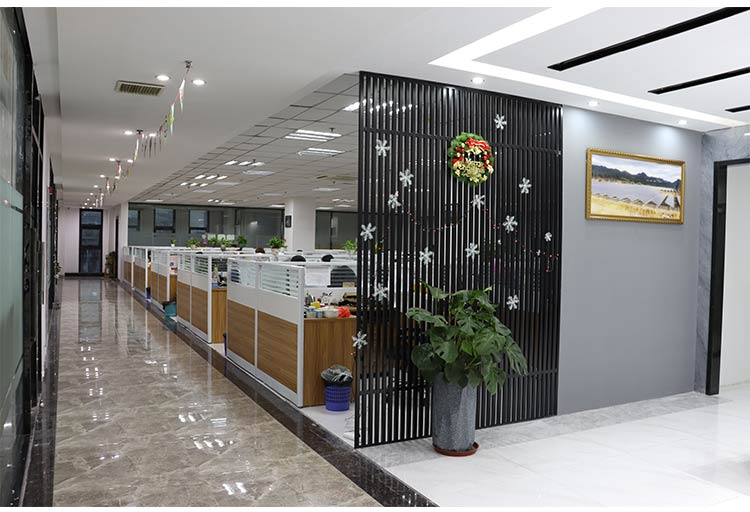 Factory Infomation




Exhibition: